IN BURA!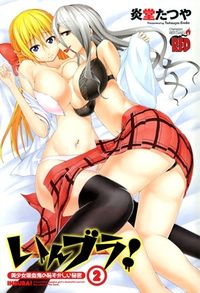 4.89

(1140 votes)

いんブラ!~美少女吸血鬼の恥ずかしい秘密~; 吸血娘!; Bloodline in the Dark; Inbura!; Inbura! - Bishoujo Kyuuketsuki no Hazukashii Himitsu
Comedy, Ecchi, Harem, Romance, School Life, Shounen, Supernatural
Completed
200th

After an accident our protagonist Amagami Kouichi becomes involved with Itanami-san a well known beauty of his school and secretly a vampire.
Advertisement
Read In Bura! Online
Facebook Comments
MH Comments

()