ICHIRO HEIAN!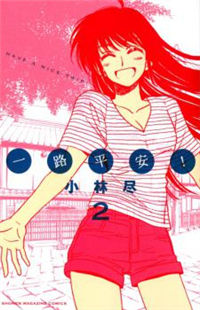 4.88

(52 votes)

一路平安!; Have a Safe Trip!; Ichiro Heian; Ichiroheian!
Comedy, Romance, Shounen
Ongoing Ichiro Heian! 6 will coming next

3353th

ANN: Black-haired girl x bicycle = long distance romantic comedy! A 18 year old Japanese otaku runs into a cute Chinese cyclist. Will the Chinese he learned from anime be enough to communicate?
Read Ichiro Heian! Online
Facebook Comments
MH Comments

()