HATARAKU MAOUSAMA! HIGH SCHOOL!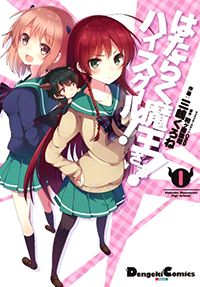 4.88

(400 votes)

はたらく魔王さま! ハイスクール!; 打工吧魔王大人校园篇; Demon Lord at Work! High School!; Hataraku Maou-sama! High School!
Comedy, Fantasy, Romance, School Life, Shounen, Supernatural
Ongoing Hataraku Maousama! High School! 9 will coming next

839th

As implied by the name, it focuses on the highschool aspect of his life. The chapters are also shorter.
Advertisement
Read Hataraku Maousama! High School! Online
Facebook Comments
MH Comments

()