HARUNO TO NATSUKAWA.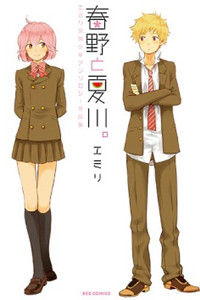 4.56

(18 votes)

春野と夏川。 エミリ女装少年アンソロジー作品集; Haruno to Natsukawa; Josou Debut
Comedy, Gender Bender, School Life
Ongoing Haruno to Natsukawa. 9 will coming next

6971th

It's about Natsukawa and his childhood friend Haruno. On their first day of high school, Haruno decides to have a coming out and goes to school in a girl's uniform. Note: The manga was previously known as Josou Debut.
Advertisement
Read Haruno to Natsukawa. Online
Facebook Comments
MH Comments

()