HAKUOU NO SONO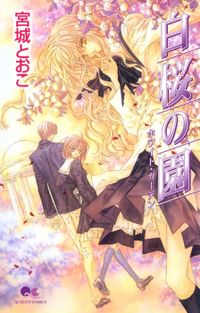 4.53

(68 votes)

白桜の園 ホワイト・ガーデン; 白桜の園 ホワイト・ガーデン; Hakuo no Sono; White Garden (MIYAGI Tooko)
Romance, School Life, Shoujo, Supernatural
Completed
12009th

From Aerandria Scans: Shirotae is a beautiful girl with some kind of past. When she transfers to Sagaouka Academy, where her uncle is the director, there is a system called the "princess system." Shirotae is made the princess, but...?!
Advertisement
Read Hakuou no Sono Online
Facebook Comments
MH Comments

()