HAIKYU!! DJ - RUNWAY SENTIMENT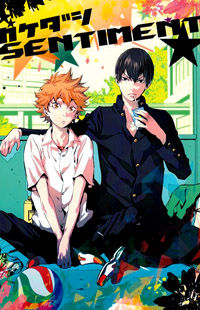 4.11

(9 votes)

Haikyu!! dj - Kakedashi Sentiment
Doujinshi, One Shot, Romance, Shounen Ai
Unknown
Completed
13710th

Pairing: Kageyama Tobio/Hinata Shouyou Kageyama is thrown when Hinata admits that he likes Kageyama, rather than hating him, and causes Kageyama to reassess his own feelings.
Advertisement
The series Haikyu!! dj - Runway Sentiment has been licensed, it is not available in MangaHere.
Read Haikyu!! dj - Runway Sentiment Online
Facebook Comments
MH Comments

()