HACHIMITSU NI HATSUKOI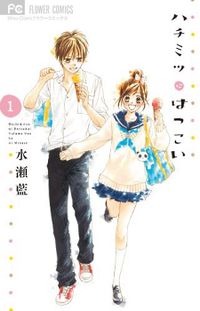 4.81

(680 votes)

ハチミツにはつこい; 蜂蜜初恋; 蜂蜜初戀; First Love Honey; First Love Like a Sweet Honey
Comedy, Romance, School Life, Shoujo
Ongoing Hachimitsu ni Hatsukoi 9 will coming next

971th

From Chibi Manga: I don't have family, friends or a lover. But there's someone I love. We have that strange relationship: childhood friend.
Advertisement
Read Hachimitsu ni Hatsukoi Online
Facebook Comments
MH Comments

()