GOKUSEN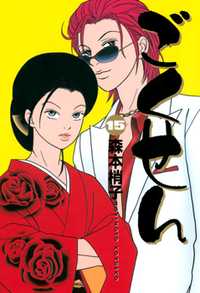 4.87

(224 votes)

ごくせん; 极道鲜师; 極道の先生; ครูสาวยากูซ่า; 조폭선생님; Gokudo no Sensei
Action, Comedy, Drama, Josei, Romance, School Life, Slice Of Life
Completed
4334th

At first glance this looks like the female version of GTO. However Kumiko is the daughter of a Yakuza boss and must hide her background so she doesn't get fired from her first teaching job. Comparisions aside, Gokusen stands in it own right with its witty humour and dialogue.
Advertisement
Read Gokusen Online
Facebook Comments
MH Comments

()