GEKOU JIKOKU MADE ATO GO FUN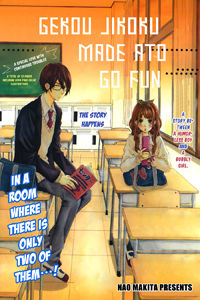 4.72

(193 votes)

5 Minutes Before School Ends; 下校時刻まであと5分
Comedy, One Shot, Romance, School Life, Shoujo
Completed
5752th

This is a sweet story between a humorless boy and a bubbly girl. They've never talked to each other, but one day they're trapped in the same room. What will happen to them?
Advertisement
Read Gekou Jikoku Made Ato Go Fun Online
Facebook Comments
MH Comments

()