GEKKAN SHOUJO NOZAKI-KUN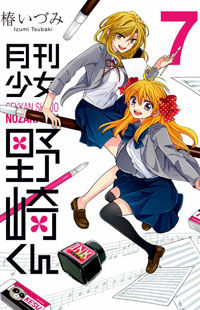 4.92

(1776 votes)

げっかんしょうじょのざきくん; 月刊少女野崎くん; 月刊少女野崎君; Gekkan Shojo Nozaki Kun; Gekkan Shojo Nozaki-kun
Comedy, School Life, Shounen, Slice Of Life
Ongoing Gekkan Shoujo Nozaki-Kun 73 will coming next

107th

From Panda Scans: Sakura Chiyo confesses to her crush, Nozaki-kun, but he mistakes her as a fan! Unable to convey her feelings, what happens when he invites her to his house? Find out in this hilarious series!
Advertisement
Read Gekkan Shoujo Nozaki-Kun Online
Facebook Comments
MH Comments

()