FUUKO NO IRU MISE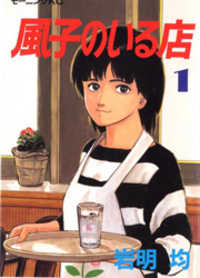 4.69

(16 votes)

有风子在的店; 風子のいる店; Fuko no Iru Mise; Fuuko in the Cafe
Romance, Seinen, Slice Of Life
Ongoing Fuuko no Iru Mise 13 will coming next

3100th

Fuuko is a shy girl—so shy that she has trouble talking to strangers. Determined to change herself, she starts working as a waitress at Café Rhodos. The people she meets on and off the job will lead her through the often frightful world of adolescence, and beyond.
Advertisement
Read Fuuko no Iru Mise Online
Facebook Comments
MH Comments

()