FULL AHEAD! COCO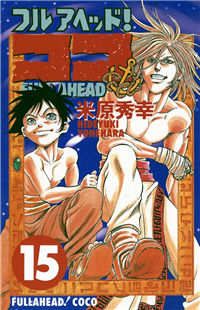 4.69

(42 votes)

フルアヘッドココ; Full Ahead Coco; Vua trên biển (Vietnam)
Adventure, Comedy, Shounen, Supernatural
Ongoing Full Ahead! Coco 86 will coming next

2362th

This is the story of Coco, an orphan kid who wanted to be a pirate, and his role model, "Crazy" Barts, a pirate without a port who is feared by the peasants but despised by the other pirates.
Read Full Ahead! Coco Online
Facebook Comments
MH Comments

()