EROMAN - KAMI TO PEN TO SEX TO!!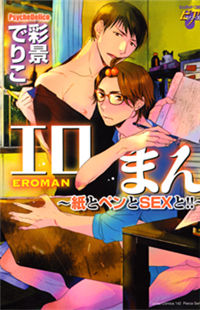 4.57

(110 votes)

エロまん~紙とペンとSEXと!!~; Eroman (PSYCHE Delico)
Comedy, Mature, Yaoi
Ongoing Eroman - Kami to Pen to Sex to!! 8 will coming next

2068th

Sachi and Kotetsu are best friends since high school and now they're working together as Writer and Mangaka. Kotetsu's family is really strict so he doesn't have any experienced before. To be able to draw all the sex scenes, Sachi has to be his model figure.
Advertisement
Read Eroman - Kami to Pen to Sex to!! Online
Facebook Comments
MH Comments

()