DOUNIMO NANNAI SOUSHI SOUAI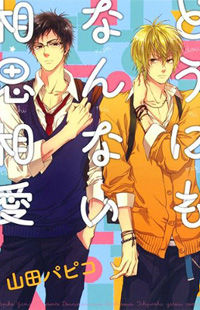 4.82

(393 votes)

どうにもなんない相思相愛; 就是要和你相思相愛; Dou ni mo Nannai Soushi Souai; Dou nimo Nannai Soushi Souai
Comedy, School Life, Yaoi
Completed
2919th

Genji and Kousaka meets six years later in high school. But is it only Genji who remembers what happened in the past between them? Furthermore, will they move forward into their relationship or will fall apart?
Advertisement
Read Dounimo Nannai Soushi Souai Online
Facebook Comments
MH Comments

()