DIE OR LIKE ME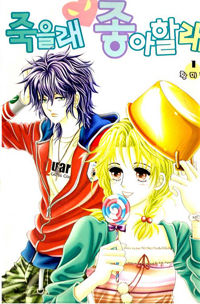 4.80

(102 votes)

죽을래 좋아할래; Jooglae Joahalae; Jukeullae Johahallae; Love Me or Die; Muere o amame; Yêu hoặc chết(Vietnamese); Elsk meg eller dø(Norwegian); Mamatay ka o Mahalin mo ko; مت أو أحبني (Arabic); Kochaj mnie, albo giń!
Comedy, Romance, School Life, Shoujo
Ongoing Die or Like Me 8 will coming next

7650th

It all starts when she was 8. He was kind, and nice to her. Yeo Jin is now 17 years old, and she moved back from Busan to Seoul to meet her first love... but when she arrives he has completely changed...
Advertisement
Read Die or Like Me Online
Facebook Comments
MH Comments

()