DEFENSE BAKARI NO KOI JA DAME!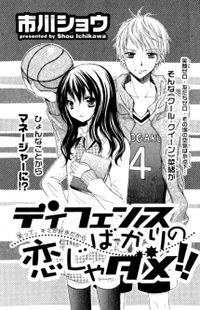 4.83

(398 votes)

娚 の 一生 スピンオフ
Comedy, One Shot, Romance, Shoujo
Completed
3642th

From Intercross & Chibi Manga: Nao is seen by her classmates as the "Cool Queen", however, she is just extremely shy. How will she deal with suddenly becoming the basketball's temporary manager?!
Read Defense Bakari no Koi ja dame! Online
Facebook Comments
MH Comments

()