DATTE ASOBI DESHO?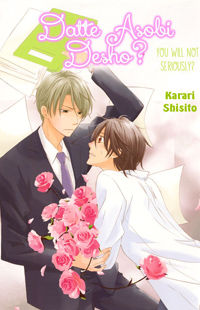 4.78

(173 votes)

だって遊びでしよ?; You Will Not Seriously?
Comedy, Drama, Romance, School Life, Yaoi
Completed
1771th

When I woke up in a hotel room that morning, I, Yoshiki, found myself before a naive coworker, a guy named Sunohara. Even if, at first, I was determined to cut ties with him after that single night, I remain strangely intrigued each time I pass him by at work...
Advertisement
Read Datte Asobi Desho? Online
Facebook Comments
MH Comments

()