DARE NIMO NAISHO (NASHIZUKI UTA)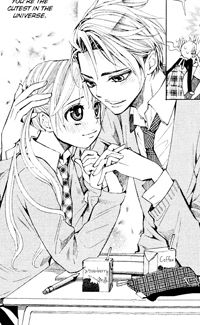 4.74

(159 votes)

誰にもナイショ
Comedy, Gender Bender, One Shot, Romance, School Life, Shoujo
Completed
6879th

Yui has a complex about being so short, and it doesn't help that the guy she likes, Keiji, likes to poke fun at her for it. If that's not bad enough, why is the beautiful model, Rena, doing in Keiji's house?!
Advertisement
Read Dare nimo Naisho (NASHIZUKI Uta) Online
Facebook Comments
MH Comments

()