DAIGISHI NO ICHIZOKU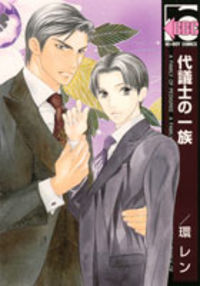 4.26

(38 votes)

代議士の一族; A Family of Pedigree
Yaoi
Completed
6580th

Summary from Fantasyshrine: Kokoro is a young bureaucrat from a family of pedigree. To better prepare himself of becoming a politician, he decides to travel abroad with his father's secretary, Maki. Will Kokoro reach his destination with Maki…!? A 45 bonus pages included!
Read Daigishi no Ichizoku Online
Facebook Comments
MH Comments

()