COSPLAY ANIMAL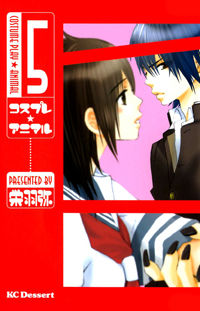 4.79

(260 votes)

コスプレアニマル; コスプレ・アニマル; コスプレ★アニマル; コスプレ☆アニマル; 扮装游戏; Costume Play Animal; Kosupure Animaru
Comedy, Romance, Shoujo
Ongoing Cosplay Animal 24 will coming next

2218th

Rika is 19. She loves cosplaying, especially wearing high-school uniforms. On an online dating site, she meets a high school student, Hajime. He turns out to be her ideal guy and she meets him pretending to be still a high school student... Can this kind of relationship work?
Read Cosplay Animal Online
Facebook Comments
MH Comments

()