BOWLING KING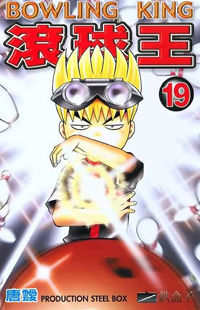 4.88

(122 votes)

ボウリングキング; 滾球王; BK; Gun Qiu Wang
Action, Comedy, Drama, Harem, Romance, Shounen, Sports
Ongoing Bowling King 202 will coming next

1696th

Bowling King is a Taiwanese comic about a kid named Shautieh Ley and the humiliation he puts himself and his opponents through in bowling alleys. This is NOT Prince of Bowling. Instead, think of this as Simpsons + Kingpin, or Great Bowler Shautieh.
Advertisement
Read Bowling King Online
Facebook Comments
MH Comments

()