BAROQUE CHRYSALIS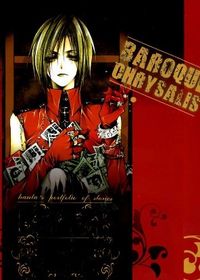 4.21

(19 votes)

巴洛克·茧
Drama, Romance, Shoujo
Ongoing Baroque Chrysalis 6 will coming next

5069th

From Esthétique: On the sixth night, in the rose garden that was filled with loneliness and misery, I met my dead lover. He awakened me with those pale and lifeless lips of his, saying --- "Do you love me?" Yes, I love you.
Read Baroque Chrysalis Online
Facebook Comments
MH Comments

()