BAMBOO BLADE B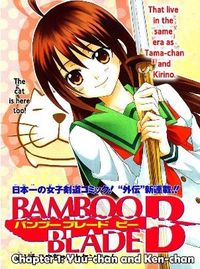 4.77

(44 votes)

Bamboo Blade Boom
Comedy, Martial Arts, School Life, Shounen
Ongoing Bamboo Blade B 16 will coming next


No Released Date Yet.

5278th

Adapted from Bamboo Blade. Ookido Yuu hates kendo. She is bad enough at it to lose to a grade schooler. Or is she really?
Read Bamboo Blade B Online
Facebook Comments
MH Comments

()