AYAKASHI HISEN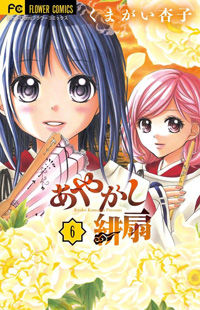 4.86

(878 votes)

あやかし緋扇; 妖怪绯扇; 神宿緋扇; Ayakashi Ake Ougi; Ayakashi's scarlet fan; Der purpurne Fächer (german); Scarlet Fan - The Tale of Eternal Love (Indonesian)
Drama, Romance, School Life, Shoujo, Supernatural
Ongoing Ayakashi Hisen 31 will coming next

717th

What will be there, ghosts? Passion?! Love?!! Unexpectedly, ghosts can be seen in the future. This future, only Ryou, a boy from Shinto Shrine, can protect it.
Advertisement
Read Ayakashi Hisen Online
Facebook Comments
MH Comments

()