ANATA NI HANA O SASAGEMASHOU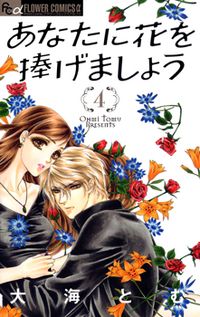 4.88

(712 votes)

あなたに花を捧げましょう; 如鮮花般盛開; 爱如鲜花般盛开; Anata ni Hana wo Sasagemashou; I'll Give You a Flower
Drama, Ecchi, Josei, Romance, Supernatural
Ongoing Anata ni Hana o Sasagemashou 21 will coming next

1730th

From Midnight Scans: Seri is a very happy, simple girl. The only thing that bothers her is her marriage to her fiancee, the super-obocchama, Yuzuki! While they both repel each other, Seri happens to notice the strange creatures behind Yuzuki!!
Advertisement
Read Anata ni Hana o Sasagemashou Online
Facebook Comments
MH Comments

()