AI KAIMASEE!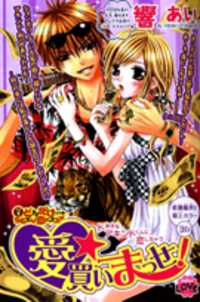 4.57

(93 votes)

愛買いまっせ!; 愛★買いまっせ!; Ai Kaimasse!; Ai★Kaimasse!; Please Give Me a Love Meeting!
One Shot, Romance, Shoujo
Completed
8536th

From Shoujo Crusade: For the sake of getting back the present she is going to give her admired sempai, Yuzuki agrees to date the merchant Riichi. Is that a good decision or not...
Read Ai Kaimasee! Online
Facebook Comments
MH Comments

()