2 KAIME NO HAJIMETE NO KOI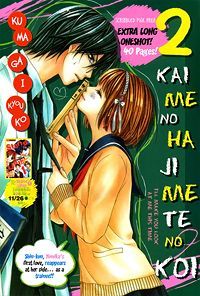 4.48

(192 votes)

2 Kaime No Hajimete No Koi
One Shot, Romance, School Life, Shoujo
Completed
7992th

5 years ago, Shin was Yumika's private tutor. Now this Shin-kun comes to Yumika's high school as a teacher trainee! But their love from 5 years ago will most probably start to bloom again?!
Advertisement
Read 2 Kaime No Hajimete No Koi Online
Facebook Comments
MH Comments

()